History
TBHRA is a joint agency that encompasses the Tioga County Housing Authority, the Bradford County Housing Authority and the Tioga County Redevelopment Authority.  TBHRA serves an area of 2298 square miles over two counties, with a combined 947 authority owned rental units and 477 Section 8 Vouchers. Additionally, the Tioga Authority in cooperation with the Redevelopment Authority administers HUD Community Development Block Grants.
The Authorities have been created by a Board of Commissioners in each county.  The Commissioners were authorized by the Commonwealth under the Pennsylvania Housing Authorities Law of 1937 (35 P.S. 1541) and Urban Redevelopment Law of 1945 (35 P.S. 1701).  The Commissioners enacted resolutions pursuant to these laws declaring a need for each Authority locally and appointing a five-man board to govern its affairs.  The dates the Authorities were formed are as follows:
Redevelopment Authority of the County of Tioga January 1963
Housing Authority of the County of Tioga April 1965
Bradford County Housing Authority September 1969
Right to Know Policy:
This policy establishes the Authority's procedures for meeting its obligations under the Pennsylvania Right to Know Law, which was revised in 2008. It applies to all requests for "public records". This document establishes the framework within which the Authority will exercise its administrative discretion in the future. The Authority recognizes the value of making information available to the public, and is committed to continually improving public access to public information and fostering public participation in the decision-making process.
Download complete policy here –> Right to Know Policy. 
Accepting ApplicationsMcCallum Manor in CantonFriday, April 1, 2016Open House: 12:00 – 4:00 p.m.Bingo 1:00 – 2:00 p.m.  Come in for a little fun.  Stop for a free hot dog and drink. Take a tour of our community and even play a game of bingo.  See why we call this...
Margaret Babcock, a resident of Keystone Manor in Sayre, was recently highlighted in the Morning Times for her work with the Area Agency on Aging's Foster Grandparent Program. Click the link for the full article.
Contact Us
Office Hours:
Monday – Friday  8am – 4pm
Main Office: 4 Riverside Plaza
Blossburg, PA   16912
Phone:  (570) 638-2151
Fax:  (570) 638-2156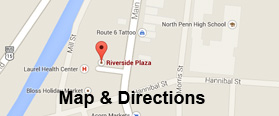 Employees are you looking for an easy way to access all your payroll information?  Look no further because it is all online from our website.  Just visit our EMPLOYEE ACCESS page for details  CLICK HERE>>
Landlords are you looking for an easy way to access all your housing information?  Look no further because it is all online from our website.  Just visit our LANDLORD ACCESS page for details  CLICK HERE>>
Looking for housing?  There is huge demand so we can place you on our waiting list and that is available online from our website.  Just visit our WAITING LIST ACCESS page for details  CLICK HERE>>